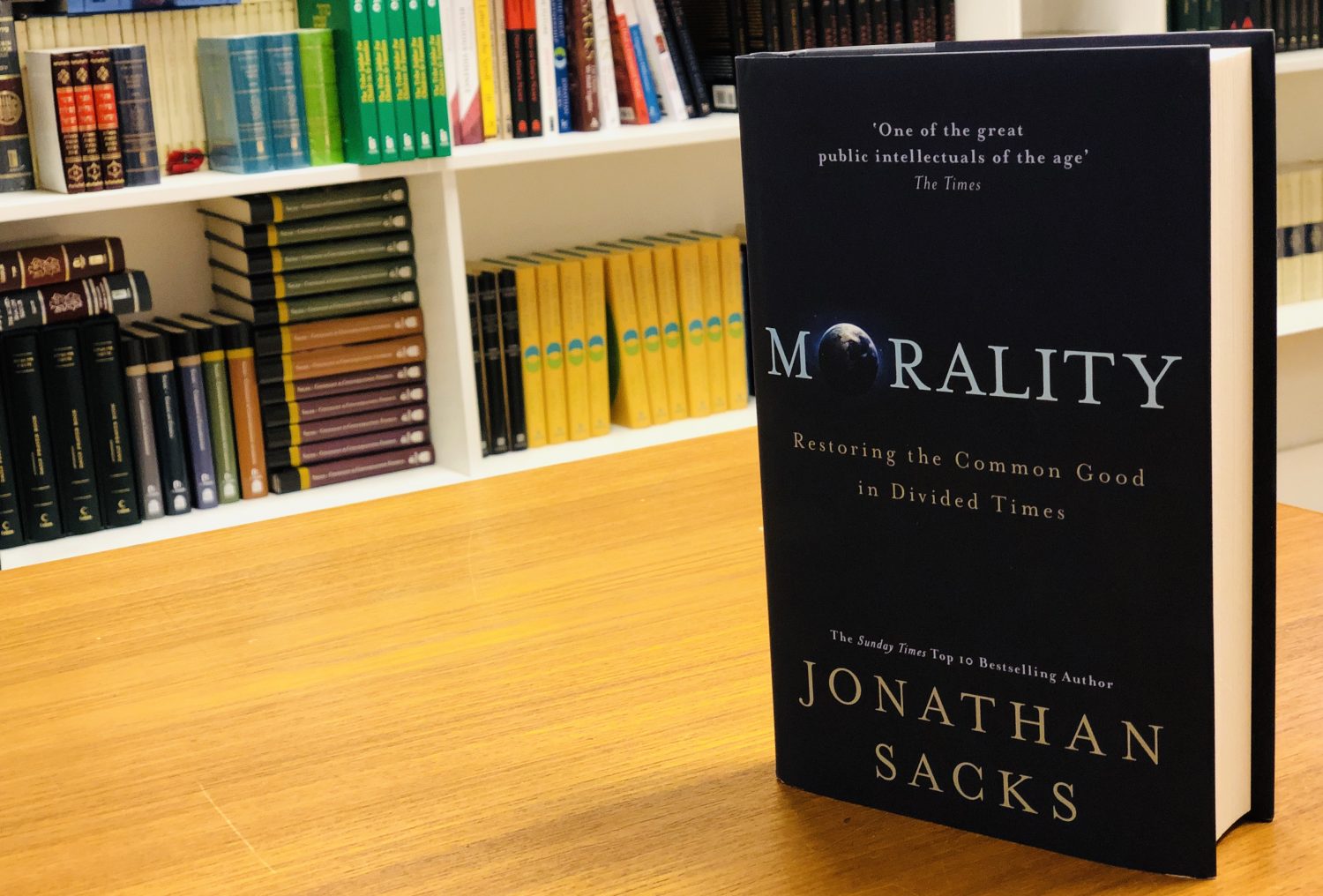 Rabbi Sacks' new book Morality: Restoring the Common Good in Divided Times is out on 12th March 2020 in the UK. It comes out on 1st September 2020 in the United States. If you want to come and listen to Rabbi Sacks talk about the book, please join us at one of the following events:
11th March: Chiltern Bookshop and Merchant Taylors' School
12th March: In conversation with Emily Maitlis at the How To Academy
16th March: Cambridge Literary Festival
29th March: Words Festival (Manchester)
1st April: Oxford Literary Festival
23rd April: London School of Jewish Studies (LSJS)
10th May: Stratford Literary Festival
17th May: Bath Literary Festival
24th May: Hay Literary Festival
31st August: Edinburgh Literary Festival
---
We are living through a period of cultural climate change. We have outsourced morality to the markets on the one hand, and the state on the other. The markets have brought wealth to many, and the state has done much to contain the worst excesses of inequality, but neither is capable of bearing the moral weight of showing us how to live.
This has had a profound impact on society and the way in which we interact with each other. Traditional values no longer hold, yet recent political swings show that modern ideals of tolerance have left many feeling rudderless and adrift. In this environment we see things fall apart in unexpected ways – toxic public discourse makes true societal progress almost unattainable, a more divisive society is fuelled by identity politics and extremism, and the rise of a victimhood mentality calls for 'safe spaces' but stifles debate. The influence of social media seems all-pervading and the breakdown of the family is only one result of the loss of social capital. Many fear what the future may hold.
Delivering a devastatingly insightful critique of our modern condition, and assessing its roots and causes from the ancient Greeks through the Reformation and Enlightenment to the present day, Sacks argues that there is no liberty without morality, and no freedom without responsibility.
If we care about the future of western civilisation, all of us must play our part in rebuilding our common moral foundation. Then we will discover afresh the life-transforming and counterintuitive truths that a nation is strong when it cares for the weak, and rich when it cares for the poor.
Here is an inspiring vision of a world in which we can all find our place, and face the future without fear.