home
Perspectives
On 13th July 2017, Rabbi Sacks delivered a keynote address at The Chautauqua Institution in New York state In his speech he spoke about a concept he calls "cultural climate change" and the impact this has had on "three master narratives of the West": (1) the secularisation thesis; (2) the Westernisation thesis; and (3) the accommodation thesis "We are going through one of the most...
Read more
We are gathered today, not in triumph but in tears. Nothing that has happened in Gaza needed to happen. All it took … Read more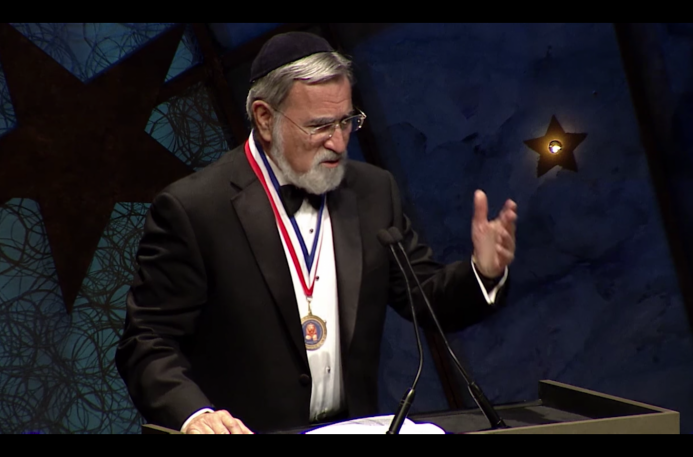 On 15 June 2016 at a ceremony in Washington DC, Rabbi Sacks was awarded one of The Bradley Prizes by … Read more
Covenant & Conversation
It is one of the great mysteries of the Torah. Arriving at Kadesh the people find themselves without water. They … Read more
 "You have gone too far! The whole community are holy, every one of them, and the Lord is with … Read more
Family Edition
CHUKAT: Losing Miriam Covenant & Conversation: Family Edition is a new and exciting initiative from The Office of Rabbi Sacks … Read more
Quotes
We achieve greatness by handing our values onto the next generation and empowering them to go and build the future.
Why I am a Jew
"The deepest question any of us can ask is: Who am I? To answer it we have to go deeper … Read more
Social Media
Follow us on