home
Perspectives
Eleven-and-a-half years ago, I received a delightful invitation Dr George Carey had just been elected Archbishop of Canterbury, I had just been chosen to be the next Chief Rabbi, and neither of us had yet taken up office Someone discovered — how, I'm not sure — that we were both passionate Arsenal supporters Would we like, he asked, our first ecumenical gathering to take place in...
Read more
On 13th July 2017, Rabbi Sacks delivered a keynote address at The Chautauqua Institution in New York state. In his … Read more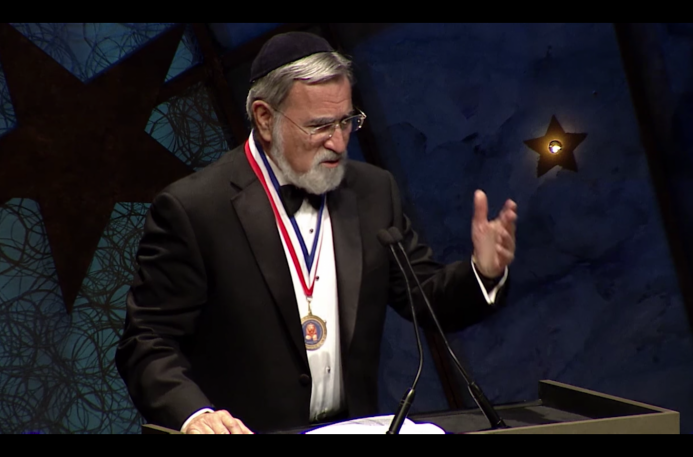 On 15 June 2016 at a ceremony in Washington DC, Rabbi Sacks was awarded one of The Bradley Prizes by … Read more
Covenant & Conversation
"If only you would listen to these laws…" (Deut. 7:12). These words with which our parsha begins contain a verb … Read more
Buried inconspicuously in this week's parsha is a short sentence with explosive potential, causing us to think again about both … Read more
Family Edition
Eikev: The Politics of Memory Covenant & Conversation: Family Edition is a new and exciting initiative from The Office of … Read more
Quotes
'The best way of breaking down barriers between people or communities is through simple, unforced acts of kindness. One act can undo years of estrangement.""
The Home We Build Together, p.132
Why I am a Jew
"The deepest question any of us can ask is: Who am I? To answer it we have to go deeper … Read more
Social Media
Follow us on